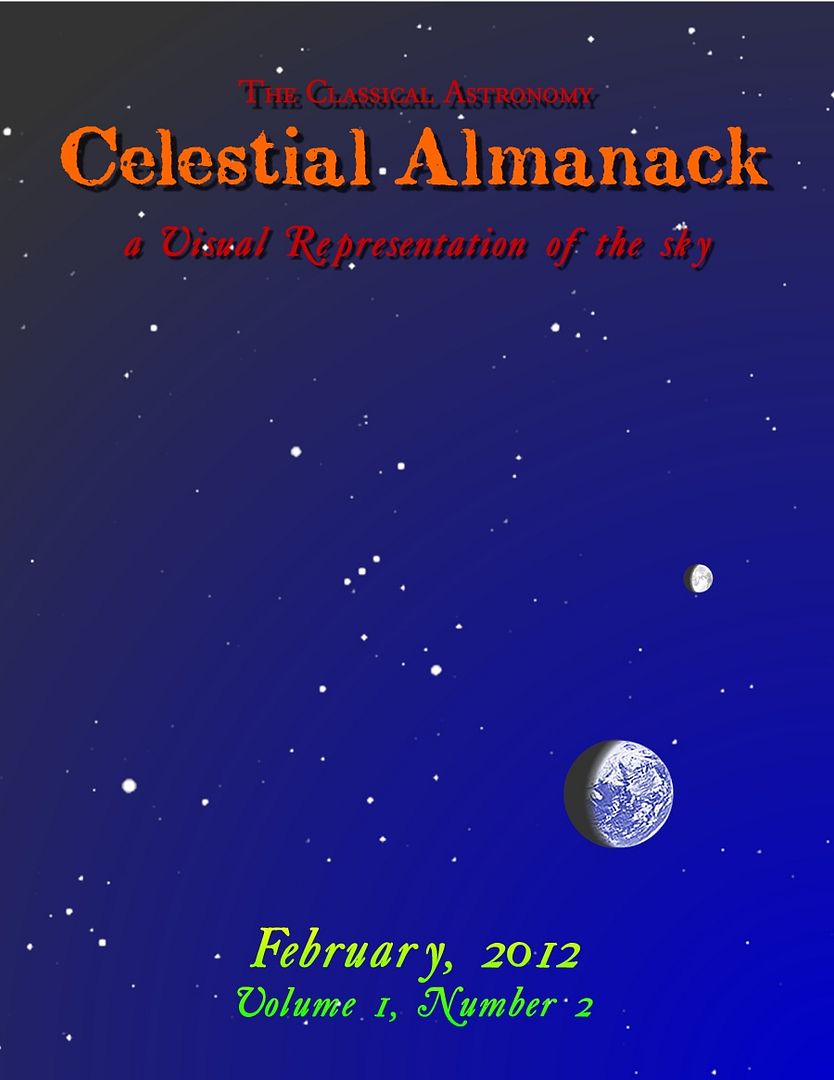 Psalm 147:4 says, "He tells the number of the stars; he calls them all by their names."
The sun, moon, and stars are wonders of God's creation. Set to dazzle us. Set as signs and seasons for man, here on earth. If you are studying astronomy, or would like to, The Celestial Almanack would be an awesome addition to your plans. But, you don't have to be doing a unit on the stars in order to enjoy this publication! You can add star-gazing into your daily life, anytime!
The author, Jay Ryan, compares the elements of the sky with the calendar, modern and ancient, biblical and church history, as well as mythology. He enthusiastically declares the wonder of God that can be seen in the stars.
This almanac provides a plethora of diagrams for what constellations you can see when, what planets are visible and where to look for them, and great explanations of what is happening in the sky on a daily and monthly basis. You can use this booklet as a guide for nighttime star gazing because it is specific to the date you go out looking.





These pages are PACKED with information! Some interesting, some whimsical (the date Dagwood marries Blondie), some amazing! My husband, the rocket scientist, is reading it now and planning (I'm sure) a nighttime adventure for us!



Currently this 20+ page e-zine is on sale here for only $3.00. This is a resource you can't refuse because of the price! The reading level is a little high -- probably not a resource for elementary students to read on their own, unless they are precocious in this area! But, easily readable by older students or adults who can break it down for the younger ones.
Jay Ryan is the author of Signs & Seasons, Understanding the Elements of Classical Astronomy, a homeschool curriculum designed for homeschool students ages 13+ (or younger with adult supervision). He also wrote

Moonfinder

, an astronomy picture book for a younger audience. For more information about these and other resources, click here.
As a member of the TOS Homeschool Crew, I was given a free copy of The Celestial Almanack for February 2012 in exchange for an honest review. You can see more reviews of the almanac here.